Barton Village and The Great War 1914 - 1918

Barton Village & The Great War 1914 - 1918 by Anthony Ewen
Copyright © 2018 Anthony Ewan All Rights Reserved
This amazing document tells the story of the men of 'Barton Village' in Newport on the Isle of Wight who took part in World War I (The Great War) from 1914 to 1918. Not only does it detail the stories of those that sacrificed their lives it also traces what happened to those that survived.
If you are interested in the social history of the Isle of Wight, The Great War or are tracing your family history this is an important resource.
A beutifully bound copy was presented to the church at St. Paul's Barton, fittingly, at the Rembrance Day Service on Sunday 11th November 2018. We record our sincere thanks to Anthony Ewan for this.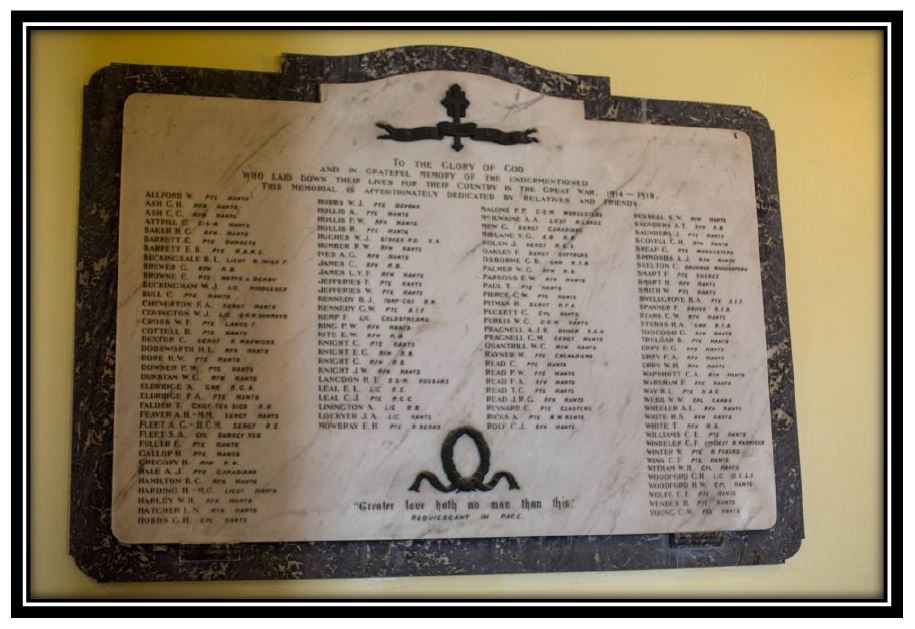 Great War Memorial Tablet in St. Paul's Church
Jesus said:
"Greater love has no one than this: to lay down one's life for one's friends."
John Chapter 15 Verse 13
Read here...
Copyright © 2018 Anthony Ewan All Rights Reserved
In Chrome for Android, the image below may not display on some mobile devices where the the plug-in is not supported. If so, simply scroll down to the list below and select the link to view or download.