JOHN MILNE 1850 -1913 CHRONOLOGY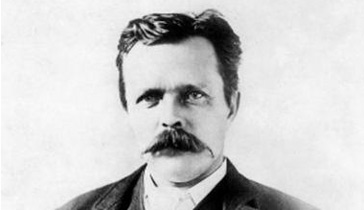 Early Years
1850 John Milne born 30th December in Liverpool.

1851 Moved to Rochdale.

Educated
Liverpool Collegiate Institute.
King's College, London.
Royal School of Mines, London.
School of Mines, Freiburg, Saxony.

Visits Ireland.

Father dies Mother remarries and living at Richmond, Surrey.
1871 Sailed to Iceland explores glacier Vatna Jokul with friend W. L. Watts.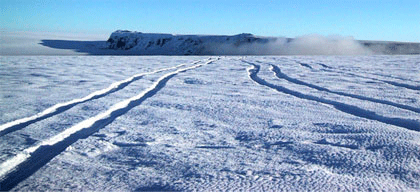 1872 Rewrote Icelandic journal as a narrative (manuscript in IW Record Office).

1873 Starts Newfoundland geological survey with Cyrus Field
Geologist & artist on Charles Beke's expedition to find 'true' Mount Sinai.
Elected fellow of the Geological Society, London.

1874 Paper on the physical features of Newfoundland.

1875 Appointed to teach mining and geology Imperial College of Engineering, Tokyo.
Paper on the extinct Great Auk.
Starts epic overland journey across Europe and Asia to Japan.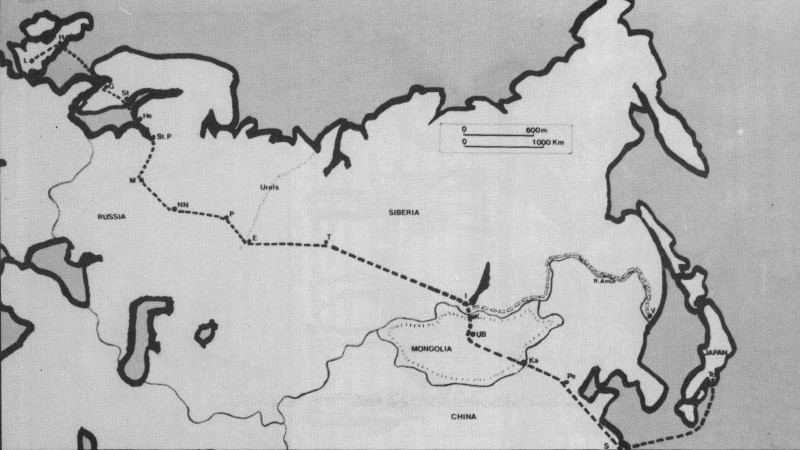 Japan

1876 Arrives in Japan and on 8th March experiences his first earthquake.

1877 Paper on the action of coastal ice.
Visited volcano on Oshima, Hokkaido for the first time and perhaps Hakodate.

1878 Travelled to the Kurile Islands.
Stays at the Ganjo-je Temple ­ Jokye Horikawa of which Toné's is the Abbot.
'Sinai in Arabia' by Charles Beke is published with illustrations by John Milne.

1879 Paper on John Milne's journey to Japan is read at the Royal Geological Society
'Notes on Crystallography and Crystallo-physics' published.
Seismologist
1880 TheTokyo-Yokohama earthquake on 22nd February produces major turning point in Mile's life.
First working meeting Seismological Society of Japan takes place on 26th April.
'The Stone Age in Japan' paper published.

1881 Tonć and John Milne married at the Rananza-kõ in Tokyo.
Paper on The Stone Age in Japan published.
The Gray-Milne seismograph manufactured in Britain.

1882 Travelled back to Britain via San Francisco.

1883 'Earthquake and other Earth Movements' First edition published.

1885 Essay prize awarded in East Indian section of the Dutch Royal Institution of Engineers.

1886c 'Colonial Facts and Fictions' published under the name of Mark Kershaw (See also>>).

1887 Elected a Fellow of The Royal Society.
Read paper 'Earthquake Effects - Emotional and Moral'.

1888 Appointed a member of the 'Committee of Building' by Minister Arinore Mori.
Decorated by Emperor 'Order of Merit' with the 'Cordon of the Sacred Treasure' elevated to Chokunin.

1889 Visited Britain again McDonald-Milne vibration recorder manufactured.

1892 'The Great Earthquake of 1891' published with W.K.Burton (See also >>).
'The Volcanoes of Japan' published with W.K.Burton.

1893 Milne Horizontal Pendulum Seismograph had been designed and tested.
'The Miners Handbook' published in London.
Short visit to Britain.

1894 Awarded the Lyell Medal of the Geological Society of London.

1895 Fire destroyed home and library on 17th February.
'Catalogue of 8331 Earthquakes in Japan 1885-1892' published.
Formal marriage to Tone again at British Consulate in June.
Awarded the Third order of Merit with the Order of the Rising Sun by Emperor.
Life pension of 1000 yen per year.
Resigned from University.
Returns to Britain.
Shide, Isle of Wight
1895 Arrived Shide Hill House July.

1898 'Seismology' published by Kegan,Paul,Trench,Trubner and Co.

1900 Gift from M.H.Gray sued to built the Laboratory at Shide. (Visitors >>)

1902 Given title of Emeritus Professor of Seismology Tokyo University.
More than 30 recording stations around the world operating in the Milne network.

1908 Received the Royal Medal from the Royal Society of London.
Honorary Doctorate from Oxford University.

1911 Vocal critic of the Daylight Saving Bill.

1912 'A Catalogue of Destructive Earthquakes' published.
Subject of 'Eminent Living Geologists' in the Geological Magazine.

1913 Final development of the Milne-Shaw seismograph.
John Milne dies at Shide after a short illness on evening of 31st July.
Buried at St. Paul's Church, Barton, Newport, Isle of Wight.
H.H. Tuner runs Shide Observatory Tone Milne continues to live at Shide Hill House.
Post Milne
1919 Earthquake Observatory move to Oxford Tone Milne returns to Japan.

1926 Tone Milne dies. Memorial to John & Tone Milne erected in Hakodate.

1927 Charles Davison wrote 'Founders of Seismology' stressing the importance of the work of John Milne.

1939 A. W. Lea re-writes Milne's 'Earthquake and Other Earth Movements'.

1950 Exhibition on Milne at Carisbrooke Castle by Pollard a local seismologist and chemist.

1963 Commemorative exhibition by University of Tokyo in Japan.

1974 University Tokyo presents trees to IW planted at Shide and IW College by Ambassador Mori.

1975 Before the Royal visit to Japan John Milne featured as a major figure in publicity by Japanese Embassy.

1980 John Milne, Father of Modern Seismology' A.L.K.D Herbert-Gustar and P.A.Nott published in English.

1981 John Milne, Father of Modern Seismology' Published in Japanese.

2007 John Milne - the man who mapped the shaking earth' published Paul Kabrna, Craven & Pendle Geology Soc.

2010 Exhibition and related workshops at Carisbrooke Castle Museum.

2013 Will be centenery of Milne's death - events to promote recognition of his achievements planned.